The Sleep System That Offers More Than Comfort
Sorry To Inform You That The Earthing Bed Is No Longer Available.  You can read about other Earthing Products HERE!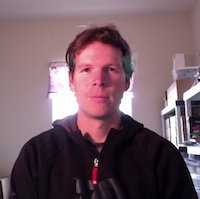 If you're a fan of grounding for health I'm pretty sure you're going to love the new Earthing Bed.  Before you get too excited, I want to warn you..  You're not going to get your hands on one of these very easily at this time; and the manufacturers don't want to be getting a bunch of calls about it.  The only ALMOST sure way I know to get one right now is to walk into the Earthing Sleep And Wellness Center in Yucca Valley, California.  That's your best option, as supply is not big enough to meet the demand at this time.
Now that you know you AREN'T going to get one very easily at this time, let me give you a little teaser about the new Earthing Mattress that is sure to revolutionize the Sleep Industry.
The Earthing Bed is the ultimate sleep system for your COMFORT and your HEALTH.  Like other Earthing products this Mattress will ground you to the Earth's electrical energy, providing you with all the benefits associated with bare skin contact to the Earth; but that's not all.
The Earthing Bed Is Made With Cutting Edge Mattress Technology For Real Comfort.
It has 5 layers of foam which serve different purposes.  Some of the foam is memory foam and some of it is high density, and it's meant to give plenty of support to your body.  What makes this foam even more special has to do with what it doesn't have in it.  Some of the chemicals you WON'T find in your Earthing Bed are the following.
Polybrominated Diphenyl Ethers (PBDEs)

Formaldehyde

Ozone Depleters (Chlorofluorocarbons)

Prohibited Phthalates

Lead

Mercury

Flame Retardants
The Earthing Bed is available as a Twin, Twin XL, Full, Queen, King, and California King; with a choice of a 10 or 12 inch mattress thickness.  In addition the silver threaded cover for your Earthing Mattress is made from Organic Cotton.  As you can see the Earthing Bed represents a luxurious sleep experience that's also good for your health.
Even though it's not easy to get an Earthing Bed at this time, you can still get other Earthing products at the LINK HERE.
To see what the Earthing Bed looks like have a look at the video below.