What Everybody Ought To Know About Feeling Good, Looking Good, And Ending Your Health Concerns Forever!
This program will help you Cut YEARS off of your health search and get right to the core of what the real health experts know.
You'll cut through the confusion and contradictory information and learn How To Be A Vegetarian Or Vegan in the very BEST possible way.

You'll end your concern about fat and calorie counting forever.
You'll prepare your food Simply, with Great Taste and Minimal Effort.
Learn One Simple Thing you can do to change your health COMPLETELY, for the better.
GET More out of your workouts in less time.
You'll Access Simple Vegetarian Recipes and get Free Lifetime Updates to the Sexy Fit Program.
Even If You Don't Want To Become Vegetarian, Sexy Fit Will Give You Essential Knowledge About Health And Fitness To Take Your Whole Life To A Better Level.

Dear Natural Health Enthusiast,
Today might change the way you view health and fitness.  Have you been searching for the answers to important health questions and getting conflicting information.  Have you been jumping back and forth from one expert to another?  Are you more confused than when you started?
I've been in your shoes and I've found a way out of them.  I'm here to share with you, knowledge that will take years off of your search for health and help you get right where you want to be.  If you're like me, there comes a time when you want to start focusing on things besides health.  The only reason you haven't done that so far is you're not sure if you're doing it right.
Maybe you don't feel as good as you used to, even though you've been following all of the rules, someone laid down for you.  Maybe you've reached a certain level of healing in your life and your wondering if that's it?
Whether you're looking for a timeless paradigm of health, want to gain some strength, or you just want to loose a few pounds, you're sure to find incredible value in the Sexy Fit program.
My dad was Mr. America in 1948 and 1954.  He wanted me to be a body builder when I was a kid.  I was built strong and had potential, but I didn't want to look like the steroid taking body builders.  I wanted to be strong but flexible.
I never entered a body building competition but my Dad taught me how to work out in the best way he knew how.  He owned a health club and trained a lot of people.  He had previously trained in Kung Fu with Bruce Lee, and in his later years he took first place in the senior olympics for boxing.  To put things in to perspective, while some peoples dad's were teaching them how to build a house or run a business, my Dad was teaching me about fitness.
Having a dad like mine was a great start in life for getting insight into being fit.  Fitness and health don't always go hand in hand.  My Dad died at the age of 69 from a heart attack.
It wasn't the fact that my Dad passed on that way that got me interested in health, but it makes me wonder if he would have been around a little longer if he would have had the knowledge available about health today.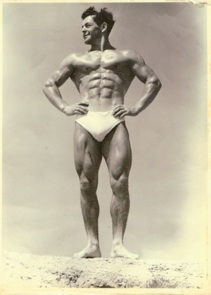 Too make a long story short, my Dad passed on his fitness knowledge to me and I've searched and experimented with my self to gain the understanding of health I have today.  You can take that same knowledge, and apply it, for amazing results in your own life.
I want to show you how to maximize your health and fitness in a minimal amount of time.


The exercises I'm going to share with you are simple.  It's the method of doing them that gets you quick and noticeable results.
In case you're still wondering how I can help, let me give you a little further insight.
I am certified in massage; and I've practiced for 10 years and developed my own technique.
I have worked as a produce manager in a place that used to be called the Vitamin Cottage; Now it's Natural Grocers.  I had constant access to the best fruits and vegetables available.
I worked in the nutrition department of Whole Foods, where I was surrounded by knowledgeable people and was always challenged to help people find what they needed for their health.
I've ran my own business selling only the highest quality organic foods, including produce.
I've been a 100 percent raw food eater and tried it many different ways.
I've attended Health Expos and cutting edge conferences and sought out the BEST of the BEST knowledge in the field of Natural Health.  I've applied that knowledge and know how to use it.
Now I'm giving you access to my experience and knowledge through the Sexy Fit program.  The essence of cutting edge health and fitness can be found in this easy to follow guide.  It will bring you up to speed and give you insights that only a small percentage of people have fully embodied.
The information grows with you.  You can upgrade your life completely NOW; or you can make gradual changes with this knowledge over a life time.
For example, There are simple ways to prepare your food, which are more beneficial and healthful than others.  In all the time I've been searching out the best health practices, I haven't heard anyone put things into perspective quite like this program does.
Lucky for you, I've been around long enough to experience natural health from many different angles.  When I first started eating raw food exclusively, I imagined becoming some kind of a super human.  I do think there is a lot to be gained from eating raw food, but there's a lot more to it than a person thinks when they first start down that path.  The experience and insight I've gained in the last 43 years will shortcut the time it takes you to transform your body and mind.

You Will…
Increase you energy levels.

Build a sexy strong body.

Increase flexibility.

Increase youth promoting hormones.

Avoid common mistakes people make when following diet dogmas.

Get straight to the core of true health with practical applications.

Avoid the trap of falling under the power of the so called experts and gurus.

Keep more of your money.

Have insight into the big debates around nutrition so you don't get caught up in

them; you'll have the understanding which allows you to hear those things without

getting shook up or confused.

Prepare easy meals that are well rounded and nutritionally dense.

Transform your life by upgrading your health paradigm.

Feel better MORE of the time than ever before.

Maximize results without falling prey to fads in the health movement.
I'll bet you the cost of this program I can help you improve your over all health and fitness without a gym or a bunch of equipment in 2 hours or less per week.
I'm 43 years old but my fitness levels are increasing.  I can run faster, jump higher, and go longer.  That's what I want for you too.

The irony is, I invest less time working out than I used to.  I work out, on average, from 2 to 3 times per week at about 40 minutes per session.  That's between 1 hour, 20 minutes and 2 hours per week.  That's less than 14 minutes per day.  The great thing about the exercises I'm doing is they can be broken down to smaller sessions for more days.  You can even benefit from doing these exercises for a few minutes, here and there, throughout the day.
You will have to DO these exercises to get your body feeling like a finely tuned machine, but this method is much easier than some of those crazy fitness programs you've seen; The ones you have to dedicate an hour per day, six days per week to.  Those programs lead to burn out.
With Sexy Fit you'll spend less time and you'll get a massive return on your investment.
Although Sexy Fit includes a complete and effective way of exercising, which stands alone all by itself, it's much more than a fitness program.  In fact, it includes evergreen principles about health, including little known ways about how to prepare your food, to help you completely transform your body and mind.  These are insights and principles you can start applying immediately.  They are not cookie cutter ideas found in popular magazines.  What's in this program will transfer an understanding to you, of the very foundation of health.
Sexy Fit

Health and Fitness Program

Benefits.
Know what to eat and how to prepare it for the most benefit.

An understanding of health that is superior to all particular diets.

Eat foods that will replace most supplements.

Know what fats are good for you and how to use them.

Know what minerals and vitamins are key for optimal health and the easiest,

least expensive ways to get them into your body.

Which supplement companies care the most and make the highest quality products.

Access references to some of the best resources, so you can get on the

inside of the health movement.

Learn a little known secret of how to get the most out of digestion and

nutrient assimilation.

Access insightful, down right good recipes, to get you started.

Transfers a well rounded understanding of health.

Helps you Burn MORE Fat, even while you're resting.

Sharpen your insulin receptors, so your body manages sugar better.

Increase your strength without becoming bulky.

Naturally Increase your levels of HGH.

Develop a strong sexy body.

Boost your self confidence.

Detoxify your body without doing anything extreme.

Maintain a perfect weight without having to think about calories.

Feel like you did when you were a teenager again.

Workout anywhere, even if it's a very small space; Do it while you're traveling




and you won't need any equipment.

Feel healthy and fit like you're ready to do anything.

Increase aerobic and anaerobic capacity.
If you're anything like me you're probably tired of the confusing information out there.  You are probably tired of quick fix gimmicks that promise you the world and don't deliver.
I want to transfer my hard earned knowledge to you.  The program I've developed delivers, and it will instill important distinctions about health, you WON'T find in those generic health publications.
This program goes beyond a few tips and connects you right to the source of health.  You will have all of the health information you need for creating optimal health.  You'll also continue growing in your knowledge and understanding through all of the resources opened up to you through this program.
In addition to the core exercises there are other exercises in the program that can help you to take your strength training to a higher level if that's what you are reaching for.
Sexy Fit also includes an easy to do exercise set, that will help you get your spine in great shape; These exercises will improve your flexibility and keep your spinal chord supple like it's meant to be.  These exercises also help to relieve back pain; especially lower back pain.
I used to think I had a lower back problem.  When I started doing these exercises the back pain was gone in less than a week and never returned.  I do the spinal exercises here and there, when I feel like it.
In the Sexy Fit Video I show you how to do a form of Qigong I developed myself.  It's a modified version of a teaching I learned in 1996.  It helps relieve stress and is also good for the spine.
Let's put this all together.
Order Sexy Fit today and you get all 3 parts of the set .
That means you get Health Beyond Diet Dogmas, which gives you cutting edge and timeless principles to help you reach optimal health without being stuck in some Guru's dogma.

You also get Body Master Without A Gym video, to help you optimize your fitness results while spending a minimal amount of time working out.  The video is over an hour long with tutorials and the actual workout.  It even contains additional practices beyond the core workout to help you with your whole health.

The Body Master Without A Gym exercise book contains step by step instructions with pictures so you know exactly what the exercises look like and how to do them.

I Have Put My Heart And Soul Into Creating Sexy Fit.  I've paid for health and fitness programs that cost more than $100.00, and although they had some value, I found them to be unsustainable.

You'll be happy to know, I'm NOT asking you to spend $100.00.  I don't want you to hesitate to try Sexy Fit, so I've upgraded the product and I'm adding a special bonus to it as well.
You'll get 2 mp3 downloads of interviews I did with Susan Smith Jones.  The Joy Factor ~ More Joy & Less Stress in 7 easy Steps and Live With More Joy Vitality and Power.  That's easily an additional $20.00 value by itself.
That's not all though.  Right Now you can get the whole Sexy Fit Digital Program for just…
$34.87
That's less than the cost of a your monthly internet connection for a life transforming package.

The books and video alone are worth much more than the $34.87 I'm selling them for, but I'll let you judge that for yourself, at NO Risk to you.  I'm so confident this program will transform your life for the BETTER,  I'm giving you a full 60 day money back guarantee.  If you're not happy with Sexy Fit for any reason, I'll refund the full cost of the program to you.
When you checkout today you'll get Health Beyond Diet Dogmas, Body Mastery Without A Gym, And The  Sexy Fit Video.  In addition you'll get your 2 Susan Smith Jones Audio Downloads, and everything will be available via digital download as soon as your payment is processed.  Just Click on the add to cart button below to proceed to checkout.

When you add Sexy Fit to the cart,  you'll have the chance to pay with your Paypal Account or with a Credit Card.  Both payment options are though Paypal, and you DON'T need to have an account with them to pay by Credit Card.  It's a 100% Secure Transaction.
I look forward to hearing your testimonial about how this program transforms your body and improves your life.
For Fast Service: Have your credit card ready and click on the button below. (We Use Paypal)
Thank you for letting me be a part of your life through Sexy Fit.
To your health and happiness.
Sye Rodriguez
You can contact me regarding Sexy Fit Here!

Feel free to make a DVD copy of the Sexy Fit video for your personal use if you have the capability and it makes it easier for you to use the video.
Download FREE Adobe Reader HERE.  You'll Need This is you don't have a PDF reader on your computer.
Disclaimer
ClickBank is the retailer of products on this site. CLICKBANK is a registered trademark of Click Sales, Inc., a Delaware corporation located at 1444 S. Entertainment Ave., Suite 410 Boise, ID 83709, USA and used by permission. The website's content and the product for sale is based upon the author's opinion and is provided solely on an "AS IS" and "AS AVAILABLE" basis. You should do your own research and confirm the information with other sources when searching for information regarding health issues and always review the information carefully with your professional health care provider before using any of the protocols presented on this website and/or in the product sold here. Neither ClickBank nor the author are engaged in rendering medical or similar professional services or advice via this website or in the product, and the information provided is not intended to replace medical advice offered by a physician or other licensed healthcare provider. You should not construe ClickBank's sale of this product as an endorsement by ClickBank of the views expressed herein, or any warranty or guarantee of any strategy, recommendation, treatment, action, or application of advice made by the author of the product.