Mixing It UP With Your VITAMIX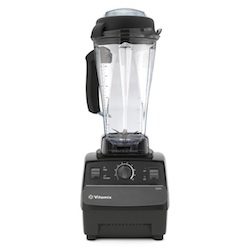 I thought I'd throw up this post about something I really like.  I want you to know I'm a Vitamix Fan.
My Family And I use our Vitamix on A Daily Basis.  I'd like to know if you've ever used a Vitamix?  If you have, please leave your comments about your experience and feel free to share any of your favorite recipes.
I'm going to share one of mine right here with you.  It's a recipe I've shared before, and I think you'll like it.  Not only is is simple; It tastes Good, and It's very Good For You.
Simple Green Smoothie Recipe
Take 1 bunch of Raw Fresh Parsley and Wash it, after cutting the Ends of the Stems Off of it, Throw it into your Vitamix, with some good water.  Blend it smooth for a minute and add 3-5 Bananas before blending smooth again.  Drink it.  Now that's pure goodness.
I promote Vitamix on a number of levels and soon you'll be able to access Vitamix at my site Deity Health.  I'll be linking Specific Vitamix Models to their Pages at Vitamix.  You'll be able to get yours with Free Shipping when you enter my code, provided below the Vitamix 5200 Image Here.  Be sure to Click On The Links From This Page to see the Vitamix Models I'm linking to from Deity Health, and Access The Free Shipping Code.
06-0038332 <–Free Shipping Code For Your Vitamix
I'm happy to answer any questions you have so feel free to contact me with yours.  You can also use this link to get your questions answered directly from Vitamix.
I'll be sure to add more to this Vitamix Fan Page as needed.  Please remember to share your favorite recipes below.
Vitamix Rocks.